How Does a 12W/m.K Silicone Thermal Pad Make a Difference?
Posted on:2023-04-28 09:12:00
Source:AOK Thermal Pad Manufacturer Company News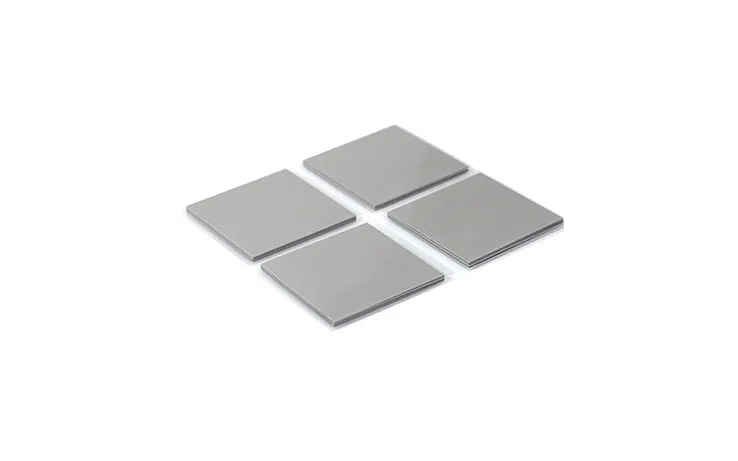 Yes, used an electrically non-conductive 12W/m.K silicone thermal pad makes a huge difference because you are getting two benefits, high thermal conductivity and safe handling. Many thermal pads with high conductivity value are metal-based, making them unsuitable for many people because they may harm the electronics.
However, this is not the case with AOK 12W/m.K silicone thermal pad. 12.0W/m.K, high thermal conductive gap filler pad that low thermal resistance and excellent electrical insulation at low compression. It can work stably at -40 ~ 150℃ and meet UL 94 V-0 flame retardant grade, has all the qualities an excellent thermal pad should have, ranging from high thermal conductivity and non-electrically conducive to having a wide operating temperature range and being safe to handle.
12W/m.K silicone thermal pad when launched, had a single principle, use expertise to create an extraordinary pad that best thermal pad in the market and that too, at an affordable price. We feel honored to tell you that our thermal pad is one of the very few non-metal thermal pads in the market with a thermal conductivity value of 12W/m.K. This conductivity value makes it an ideal thermal interface pad for devices that generate a lot of heat.
Manufactured with silicone and other non-metal, non-curing, and safe-to-handle materials, 12W/m.K silicone thermal pad won't cause any harm to your electronic systems. Additionally, it is fire-retardant, anti-static, odorless, and won't wear. 12W/m.K silicone thermal pad has a wide operating temperature range -40 ~ 150℃, which makes it best for any device, including GPU cards, memory chips, VRM, analog ICs, micro-controller units, heatsinks, LEDs, laptops, DVDs, high-temperature SMD components, chipsets, consoles, game stations, large PCB surfaces, motherboards, add-on cards, and other densely packed electronic devices.
Features
Has high electrical insulation and inexpensive.
It comes in different thickness 0.5 ~ 5.0mm, thickness available in 0.25mm increments.
200 x 400mm or custom die cut parts, silicone thermal pad, which can fit most CPU surfaces without cutting it.
Ambient temperature of 25℃.
It helps the electronic devices.
For best results, follow the installing guide below
Cut the thermal pad according to the dimension of the surface you want to apply it on (if needed).
Keep the contact surface between electronic components and thermal pads clean.
Remove plastic film from one side of the thermal pad.
Gently press the uncovered side on the surface.
Remove the plastic film from the other side.
If you would like to learn more about AOK performance thermal materials, please visit our website at www.aok-technologies.com.
Updated on:2023-07-10 10:20:12