Design and Manufacture Custom Thermally Conductive Materials Products to Power and Protect Advanced Electronic Applications
Posted on:2023-04-21 10:45:00
Source:AOK Thermal Pad Manufacturer Company News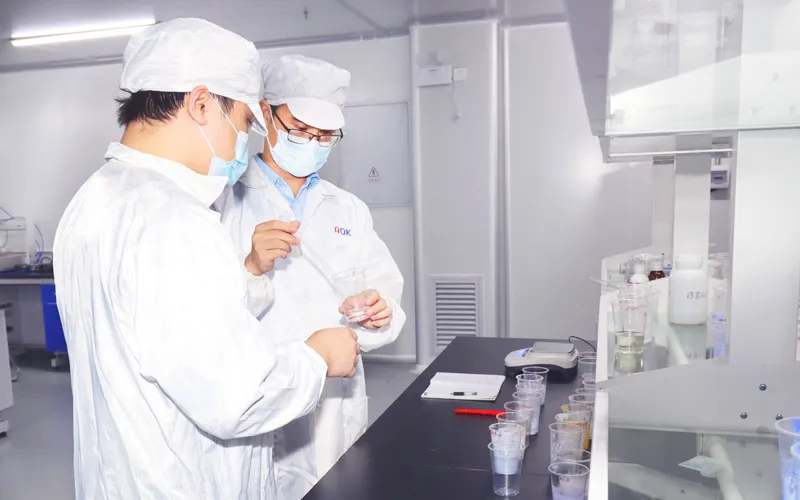 With the trend of electronic products becoming smaller and more powerful, the internal components of electronic products are denser and the temperature is higher. Therefore, electronic hardware system designers are facing more and more heat dissipation challenges. While fans, heat sink, and even liquid cooling devices and thermoelectric devices can provide sufficient cooling capacity, how to transfer heat from the heating element to the cooling device is still a thorny problem. Thermal interface materials (TIMs) are designed to fill gaps and tiny irregular spaces, thereby reducing thermal resistance and achieving better heat transfer.
AOK is a chinese leader in the development of thermal interface materials (TIMs), offering an extremely wide range of products to meet various design challenges. AOK thermal interface materials (TIMs) address a variety of thermal design challenges when using thermal pads, thermal gels, and thermal insulators. In addition, AOK also provides thermally conductive materials that can soften and fill tiny gaps at operating temperatures, as well as thermally conductive silicone grease that adheres to various irregular surfaces. AOK thermal interface materials can work at temperatures as high as 200°C, and have a thermal conductivity as high as 12W/m-K. In addition, they have great flexibility in terms of dimensions and packaging to support various application scenarios.
AOK high-performance thermal materials are committed to protecting and assisting the high reliability of high-performance electronic products. AOK provides technology-leading diversified protection solutions for components and systems of electronic products. International technology leading brands and us work together to provide customized structural designs with stronger protection, better performance and higher reliability, so as to help products be launched to the market faster.
Application
Telecom/datacom – wireless infrastructure, routers, servers, memory modules, hard drives and solid state drives
Consumer goods – gaming systems, tablets, laptops, smart home devices
Industrial – led lighting, automation, test instrumentation, motor control
Aerospace and military – power supplies, controllers, drones, satellites
Automotive – ADAS, infotainment, powertrain/ECU, OBC, HW3.0, HW4.0
As an industry leader in china high-performance, cost-effective thermal interface materials (TIMs) technology, the company thermal products include thermal silicone sheets, thermal insulation sheets, thermal grease, thermal gel, thermal silicone pad, thermal adhesives, thermal potting glue, thermally conductive double-sided adhesive tape, graphite sheet tape, etc. Multifunctional product solutions can simultaneously solve electromagnetic interference, thermal and structural design problems through integrated design. We have provided thousands of customized and standardized products for several important industries, including telecommunications, information technology, industrial, consumer market, wearable devices, automotive and medical equipment.
If you would like to learn more about AOK performance thermal materials, please visit our website at www.aok-technologies.com.
Updated on:2023-07-10 10:22:30