How Thermal Conductive Sealant Is So Relevant?
Article keywords :thermal conductive sealant
The increase in demand for mobile electronic devices has brought about new design challenges in the industry. With an ever-greater emphasis on mechanical strength and thermal management capability, the mobile industry is searching for materials which can help them keep the quality of technology at its best. Thermal conductive adhesive is mainly a result of the high temperature capabilities of thermosetting epoxy and silicone materials.
For thermal conductive sealant or adhesives, we ensure that thermal resistance is determined keeping in mind the effectiveness of an adhesive to draw heat away from sensitive components, not thermal conductivity. As substrate sizes shrink and operating environments become more rugged, integrated product design must overcome the challenge of dissipating heat while maintaining shock resistance.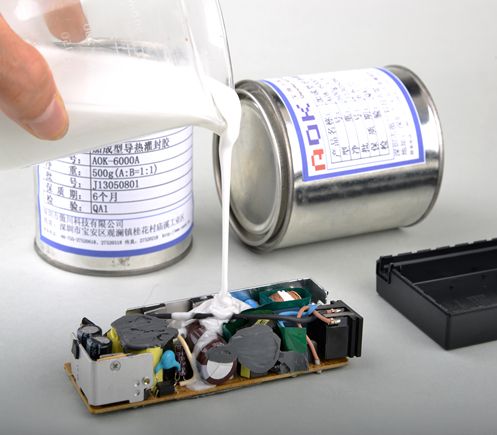 Being one of the regarded names in the market, we use materials that adhere and conform to the surface of electronic assemblies in order to create a barrier against multiple conditions. The thermally conductive coatings we avail in the market are useful especially when the substrate is prone to heat energy emissions. It allows the excess heat energy generated to be regulated and removed - preventing overheating, whilst still retaining a protected surface.
Thermal conductive sealant is proven yet underutilized bonding solution in electronics engineering. Thermal sealant can cover large surface areas by providing the necessary heat transfer and forming a durable structural joint. This even offers mechanical stability but at higher processing temperatures than an adhesive solution.
Traditional thermally conductive adhesives include mounting of heat sinks in microelectronics, encapsulation, die bonding and sensor potting. The products represented by this wide range of applications often challenge for processing parameters, in addition to disparate mechanical properties.
Conductive adhesives bridge the thermal mismatch between distinct components.