The Annual Advanced Battery Tradeshow
Posted on:2016-09-13 21:50:00
Source:AOK Thermal Pad Manufacturer Exhibitions
Article keywords :advanced battery technology,advanced battery solutions
AOK BOOTH NO.853 & 954
September 13-15, 2016 IN Novi, Michigan, USA.
AOK demonstrates itself on the same platform with Hankel & Bergquist, T-global, Laird, Dow Corning & Shin-Etsu, etc.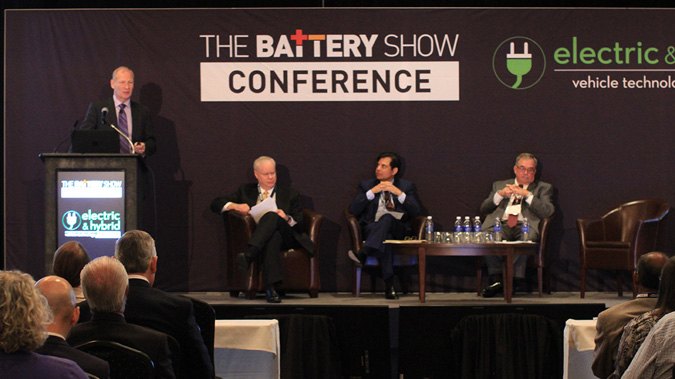 Simultaneously, The Annual Advanced Battery Tradeshow for The Global Battery Industry takes place September 13-15, Novi, Detroit, Michigan, which is the premier showcase of the latest advanced battery technology. The exhibition hall offers a platform to launch new products, make new contacts and maintain existing relationships. With more qualified buyers and decision makers than any other event in North America, The Battery Show 2016 is the key to unlocking your future business opportunities.
The Battery Show is attended by technical leaders, scientists, engineers, project leaders, buyers and senior executives concerned with advanced energy storage and will host the very latest advanced battery solutions for electric & hybrid vehicles, utility & renewable energy support, portable electronics, medical technology, military and telecommunications.
The Battery Show 2016 will co-locate with Electric & Hybrid Vehicle Technology Expo, the premier showcase for electric and hybrid vehicle technology and innovation. The show is a free-to-attend manufacturing and engineering exhibition and will be attended by leading automotive and off-highway vehicle engineers, business leaders, technical experts, consultants and R&D professionals, all looking for greater efficiency and safety while reducing the overall cost of e-mobility.
Co-locating for the second time in 2016 Critical Power Expo, welcoming decision-makers from Data Centers, Utilities, Telecoms, Healthcare, Financial Services, Energy and Industrial sectors along with the entire critical power supply chain.