Advantages of TC2000 series thermal insulating sheets
Posted on:2016-11-15 15:05:00
Source:AOK Thermal Pad Manufacturer FAQs
TC2000 series thermal insulating sheet is a thermally conductive electrically insulating materials, designed for a wide variety of applications ( electrical power generators, switching mode power supplier, singal amplifiers, PC/NB and peripherals, processors to heat sinks, GPU to heat sinks, heat pipe assemblies, DRAM modules) which be required high performance of heat transfer and electrical isolation, to resist cut through in screw mounting applications. These products provide a more consistent breakdown voltage( more than 6,000 volts) over other insulation constructions.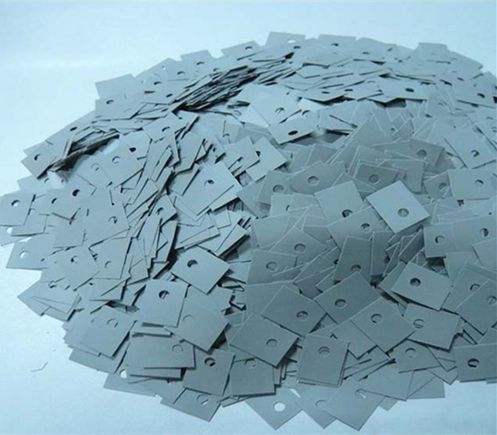 Shenzhen AoChuan Technology Co., Ltd offer you standard die-cut rolls of TC2000 series thermal insulating sheets with competitive price. Width is 300mm and length is 50m. Custom die-cut parts are also available for special requirements. We are the leading name in industry for providing businesses with comprehensive range of essential Thermal Insulation Sheets. We have attained unparalleled experience in supporting engineers and distributing our products including Thermal Insulation Sheets and other Insulation materials. We assure that our products meet the highest quality and standards. This will ensure you are investing on the right product. If you are ordering in bulk, you could earn maximum benefit from our flexible pricing arrangements that is highly cost-effective.
If you want to know more about TC2000 series thermal insulating sheets, please contact our sales staff.
Mobile: +86 138 2526 7660
Phone: +86 755 2976 5652